RISING OUT OF THE HILLS like some kind of eccentric, manmade, red-topped rocky outcropping, The Grove Park Inn Resort has been the grande dame of Asheville, North Carolina, for 90 years. Backed by acres of tree-studded hills and fronted by a velvety-carpeted golf course, it stands alone, solid, imposing, and unique.
When the Inn opened its doors in 1913, U.S. Secretary of State William Jennings Bryan delivered the dedication address. He said of the six-story, 150-room hotel built in the shadow of the Blue Ridge Mountains, "Today we stand in this wonderful hotel, not built for a few, but for the multitudes that will come and go. I congratulate these men. They have built for the ages."
The Grove Park Inn was the brain-child of Edwin Wiley Grove, inventor of a turn-of-the-century patent medicine intriguingly titled Grove's Tasteless Chill Tonic. He was drawn to Asheville by the area's climate and beauty. Far enough south to escape the harsh Northern winters and high enough, at more than 2,000 feet, to be spared some of the brutal Southern summer heat and humidity, the city is surrounded by two of the country's loveliest mountain ranges, the Blue Ridge and the Great Smokies.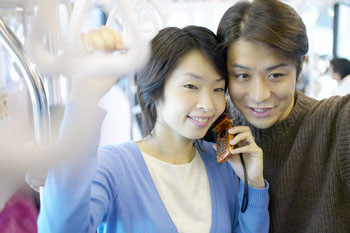 When Grove decided to build a hotel on the property he'd bought on Sunset Mountain, no expense was spared. Enormous boulders were hauled to the site by wagon trains and were individually fitted into place by Italian stonemasons and local laborers. The roof's wire-mesh, concrete, and lumber frame was covered with individually laid red tile shingles. The interior included a 120-foot lobby with facing massive fireplaces, each 36 feet wide and constructed of 120 tons of granite boulders, with chimneys that housed elevators. Furniture and lighting fixtures were handcrafted by artisans in the emerging Arts and Crafts style.
Early guest registers are sprinkled with famous names like Thomas Edison, Henry Ford, Woodrow Wilson, Harry Houdini, and F. Scott Fitzgerald.
The hotel flourished until the late 1920s, when the Great Depression, changes in ownership, and the impact of World War II took its toll. Things looked bleak for the once grand resort until in 1955 it was bought by Dallas entrepreneur Charles Sammons. Under his ownership the Grove Park was not only restored to its original grandeur, but far beyond.
The original building and the surviving Arts and Crafts furniture and fixtures were restored, maintaining such a high degree of historical integrity that the Grove Park Inn has been included in the National Register of Historic Places. An adjoining country club, complete with golf course, pool, and clubhouse, was purchased, two wings of guest rooms were added, and the Indoor Sports Center was constructed. By 1988, the Inn had grown from its original 150 guest rooms to a 510-room resort with four restaurants, two ballrooms, and a staff of nearly 900 employees.
The Inn once favored tranquil pursuits like billiards and bowling, but today's travelers have more vigorous choices. No problem working off any extra calories picked up in the hotel's excellent restaurants. There are indoor and outdoor tennis courts and swimming pools. The Indoor Sports Center has racquetball courts, aerobics classes, and a gym.
In the early days children were discouraged from visiting the hotel. Fred Seely, Grove's son-in-law and the hotel's first general manager, wrote, "Not that we dislike children, but we wish to maintain a place where tired and busy people may get away from excitement and all annoyances and rest their nerves."
Today, families are welcomed. There are day and evening supervised programs for children, and at Christmas time the place is a kid's paradise. Christmas trees, all individually decorated, are everywhere, including a 25-footer in the Great Hall. There are carolers, dozens of gingerbread houses on display, and the hotel's cuddly holiday ambassador, Major Bear, ambles along the hotel corridors, greeting all he passes.
As the millennium approached, a whole new set of improvements began. The distinctive roof was restored, using more than 400,000 tiles; the Indoor Sports Center was renovated; and in 2001 a state-of-the-art spa opened.
In order not to obstruct the Inn's views, most of the spa is underground, accessible by the first floor entrance or underground tunnels. Stone walls and tranquil pools create a grotto-like setting, while a glass atrium bathes the interior in natural light. Treatments include everything from traditional facials and body wraps to waterfall massages and goat butter cream masques.
What Edwin Wiley Grove would think about a multi-million dollar spa one can only imagine, but surely he would be pleased that, 90 years from its conception, his dream hotel remains a haven for travelers looking for the best.
Contact: The Grove Park Inn Resort, 290 Macon Ave., Asheville, NC 28804; (800) 438-5800; www.groveparkinn.com. Room rates, through October, start at $209 and go up to $709 for a one-bedroom suite. Lower rates apply from November through May.