SUNNYVALE, Calif. -- Yahoo! Personals Survey Reveals 90% of Single Women Believe How a Man Treats his Pet Indicates How He Treats a Love Interest
Yahoo! Personals (http://personals.yahoo.com), a leader in the online dating market, is celebrating the "Dog Days of Summer" with advice and canine clues to end the dating blues at http://personal.yahoo.com/luckydog. According to the Columbia Encyclopedia, the Dog Days of Summer are considered to be the sultriest days of the year that occur between July 3 and August 11. Yahoo! Personals has teamed up with Wendy Diamond, author of the newly published book, "What a Lucky Dog! How to Understand Men Through Their Dogs" in celebration.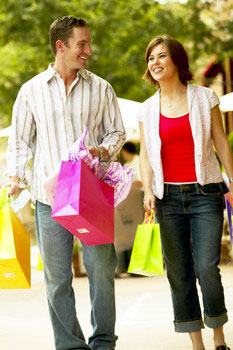 Men who love Bulldogs are humorous but can be immature and reactionary and those who love Labradors are energetic, active and social, or so Diamond's theory goes. But, she's not the only one that thinks there is a connection between pets and their owners. Yahoo! Personals unleashes results from their Dog Days of Summer survey of 5,000 singles where eighty-five percent of singles surveyed believe that a person's pet gives greater insight into his or her personality.
"It's amazing what similarities exist between men and their dogs," said Diamond, with a wink. "You can learn a lot about a man from what type of pet he chooses to how he treats them. I explore this through my research on 32 breeds of dogs and my theory is substantiated with opinions from singles surveyed around the country through the Yahoo! Personals survey."
Some doggone interesting information on pets, singles and the Dog Days of Summer from Yahoo! Personals:
--90% of single women believe that how a man treats his pet indicates how he treats a love interest
--91% of singles would use their pet as a conversation starter to get a date
--43% of singles let their pets sleep in bed with them
--A guy with a dog is 14 times more attractive than a guy with a baby
--Two-thirds of singles surveyed prefer to see a photo of someone with their pet before deciding whether or not to go on a date with him or her
--According to the American Veterinary Medical Association, one in five single households own a dog and there are more than 60 million pet dogs in the U.S.
Visit http://personals.yahoo.com/luckydog to get more tips from Wendy Diamond and for the complete results of the Yahoo! Personals survey on pets and singles.
About Wendy Diamond
Wendy Diamond is the author of several books, including her newest, "What a Lucky Dog! How to Understand Men Through Their Dogs." She is also the creator of "Animal Fair," the first lifestyle magazine for animal lovers in support of animal rescue. Ms. Diamond also practices what she preaches; she's adopted a cat named Pasha and a white Maltese named Lucky. Her travels and Animal Fair experience, has enabled her to become an expert on men, dating, dogs and what to expect from both. Wendy is the executive producer for "Mutt Makeovers" set to debut early next year on the USA Networks.
About Yahoo! Personals
Yahoo! Personals was first introduced in the U.S. in 1997 and has quickly grown to become one of the leading and most popular online dating services available. The service offers a large, dynamic dating scene where users can search for, meet and communicate with a variety of people. Yahoo! Personals launched in Europe in June 2003 with sites in the United Kingdom and Ireland (http://personals.yahoo.co.uk), France (http://rencontres.yahoo.fr) and Germany (http://dating.yahoo.de). Additionally, a Personals site launched for Australia and New Zealand at (http://au.personals.yahoo.com/) and for Spanish speaking singles in the U.S. at (http://e1.personals.yahoo.com/).
About Yahoo!
Yahoo! Inc. is a leading provider of comprehensive online products and services to consumers and businesses worldwide. Yahoo! is the No. 1 Internet brand globally** and the most trafficked Internet destination worldwide. Headquartered in Sunnyvale, Calif., Yahoo!'s global network includes 25 world properties and is available in 13 languages.