Business/Technology/Entertainment Editors
WALTHAM, Mass.--(BUSINESS WIRE)--Jan. 14, 2002
Photos, Humor and Open-Mindedness in Profiles Make Lasting "First
Impression" and Make Love Happen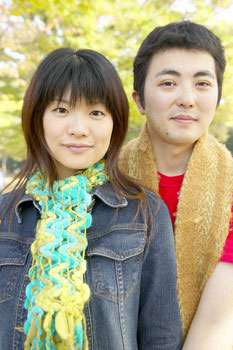 Terra Lycos (NASDAQ: TRLY), the leading global Internet network, today revealed tips for creating a stand out online dating profile on Lycos Matchmaker, the most fun and entertaining way to meet new people. Lycos Matchmaker provides one of the most detailed member profiles of any online dating service, making it easy to find people with common interests and desirable qualities. The in-depth profiles and essays allow members to showcase their personalities and express who they are and what they are looking for in their own words.
According to a recent survey of Matchmaker members, women are more turned on by humor and well thought out answers when viewing profiles, while men are more turned on by pictures and open-minded attitudes. A big turn off for women was profanity, while for men the biggest turnoff was profiles with no photos.
With Valentine's Day just a month away and with Matchmaker's free trial period, the time is right to create a new profile or spruce up an existing one. Matchmaker developed a list of tips to help singles make a positive first impression and make love happen.
Tips for creating a stellar online dating profile include:
1) Be yourself - you want to ensure you are meeting people who
are interested in who you really are.
2) Be complete and thorough with your essays - essays allow you
to be truly expressive and capture the attention of those
browsing your profile.
3) Post a good quality photo - people like to see photos, and
multiple photos offer a glimpse into your character, not to
mention increase the amount of activity to your profile.
4) Send e-mail - be proactive, don't miss out on meeting people
that YOU want to meet. Chances are if you send mail, you will
receive mail.
5) Be patient and stay positive - relationships, even online
ones, take time to develop.
For additional tips on how to create a great profile, check out Matchmaker's new interactive e-cards at http://www.matchmaker.com/ecard/advice/guy_photos.html and http://www.matchmaker.com/ecard/advice/missy_email.html.
About Terra Lycos
Terra Lycos is a global Internet network operating in 43 countries in 20 languages, reaching 109 million unique monthly visitors worldwide. Created by the combination of Terra Networks, S.A. and Lycos, Inc., in October 2000, Terra Lycos is one of the most popular Internet networks in the U.S., Canada, Europe, Asia and Latin America, and is the largest Internet access provider in Spain and Latin America. The Terra Lycos network of sites includes Lycos.com, Terra.com, Angelfire.com, ATuHora.com, Gamesville.com, HotBot.com, Invertia.com, Lycos Zone, Matchmaker.com, Quote.com, Rumbo.com, Sonique, Tripod.com, RagingBull.com and Wired News (Wired.com). The company's headquarters are in Barcelona and it has major offices in Boston, Buenos Aires, Madrid, Miami, Monterrey and Sao Paulo among others. It is listed on the Madrid stock exchange (TRR) and on the Nasdaq electronic market (TRLY). For more information, please visit our corporate Web site at http://www.terralycos.com.
(c)2001 Lycos, Inc. Lycos(R) is a registered trademark of Carnegie Mellon. All other product or service marks mentioned herein are those of Terra Networks, S.A., Lycos, Inc. or their respective owners. All rights reserved.