Leading Online Dating Service Offers Members Free Access for Fall
NEW YORK, Sept. 14 /PRNewswire/ -- Date.com (http://www.date.com/), one of the leading online dating services with more than two million active members worldwide, announced today the launch of specialized chat rooms for its gay and lesbian members. Access will be free to all gay and lesbian members of Date.com.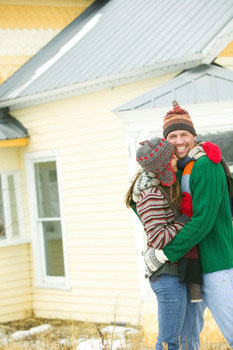 Since Date.com's inception, there have been more than 750,000 gay and lesbian members worldwide.
"Date.com's gay and lesbian community has grown exponentially in the past few years," said Brenda Ross, Date.com's Relationship Advisor, "and we're committed to continuing this growth. Date.com's chat room culture resembles that of a tight-knit community of friends. Members arrange singles outings, get-togethers, dates, and gatherings for celebrations. Throughout the years, our members have had tremendous success flirting, meeting and dating via our chat rooms. We've created a safe and fun environment for high quality singles to meet."
In addition to chat capabilities, Date.com provides our alternative lifestyles members with tailored-specific content in Date Info, such as polls, surveys, topical articles and dating tips, and the Ask Brian column penned by Date.com's Gay and Lesbian Relationship advisor Brian W. Fairbanks. Weekly relationship and dating advice is also provided in our alternative lifestyles newsletter.
About Date.com
--------------

Every relationship begins with a date. Date.com is a community committed to helping its members find and maintain the best relationship for them. Launched in 1997 and re-launched in 2001 as a subscription based service, the site has approximately two million active members worldwide with over eight million members since 1997. Date.com members range in age from 18 to over 80. The premier resource for all dating and relationship needs, Date.com melds personality profiles, chat and IM, with our proprietary interactive Webzine, Date Info, which features monthly polls and expert advice about dating, relationships, entertainment and health.