IT WASN'T like Patrick O'Neil was a deadheat--only a little short of cash. So when his movie date balked when he suggested a way to save money on their first outing together, he was furious.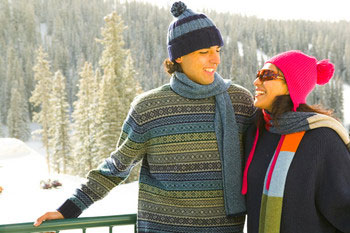 "She had the nerve to say I was being too cheap," says the 33-year-old Chicago health club operations service manager. "I don't get it."
O'Neil is not alone. Ask most men about dating, and you're likely to get the same response--they don't get it. Once self-described hunters, men in the "new" dating game feel more like the hunted, at the mercy of once sweet-and-innocent Sisters. Brothers say women in the late-'90s are now the real players.
"It's no fun out there. I'm scared to death," says Carl Lee Barnett Jr., 28, president and general manager of Barnett Pontiac, Buick, GMC, Isuzu in Fredericksburg, Va. "Dating in the '90s is an adventure. I was raised from the old school. Now it's totally different. The dating scene has changed tremendously...The dating game nowadays is a just that--a big game. It's like playing Russian Roulette."
Halford Fairchild, a professor of psychology and Africana studies at Pitzer College in Claremont, Calif., says women are increasingly hesitant of becoming attached to any one man, or even being completely honest u4th their dates. "Women have been hurt, therefore, they have to be cautious," he says. "They will continue to be that way until men become genuine, truthful and sensitive to some of the pain they have faced in their relationships. Until then, it will be a case of a few bad men making it hard on a lot of other men."
O'Neil says many '90s women spend too much time casting a suspicious eve over Brothers to put any energy into making a relationship work. They look at every man as another dog, even to the point of letting the good ones slip away. "I have met women who have said, `you're not coming over, you're not doing this, you're not doing that,' before I even ask. I let a woman know in the beginning that it doesn't make a difference to me whether we go to bed or not, that's not my focus in life," he says. "My biggest thing with a woman is how smart is she and if she has common sense."
But men like Rodrick Reed, a 22-year-old insurance claims adjuster from Los Angeles, say they are adjusting to the new attitudes women possess. "They see your car and how you dress. All that plays a part in getting her," he says. "I don't mind it at all. I keep myself nicely groomed, and I have decent-looking can All that plays a part. It's like the fisherman trying to get the fish. You have to have the right bait."
Catching her, however, is only the first obstacle to overcome. Once she's reeled in, a Brother's next concern is if she's the type who will want to move too fast. Brothers say they like to go with the flow, take it day-to-day when it comes to dating. But they say that a woman--once she has allowed a man to penetrate her wall of suspicion--is immediately ready "to get married and have kids," Reed says.
Dr Fairchild says in the late '90s, taking it slow is a good practice. ""Women shouldn't try to marry the men they are dating casually," he says. "Men and women need to know the reason why they are dating. Are they looking for a mate or a friend? But in general, people shouldn't date with marriage on their mind because they are subject to many letdowns."
Many Brothers say that in recent years they have seen a complete role reversal among the sexes to the point where they now believe they are actually more mature about dating than some women are. In fact, men say that while women seem more and more concerned with how much money a man has and what he can do for them, the top thing they look for in a date is a woman who is sincere and can hold a conversation. Not necessarily talk intelligently, but hold his interest--maybe with talk about current events or sports--to the point to where it's stimulating.
"I try to find someone who can bring something to the table. It's hard to get into a relationship with someone who doesn't have much to offer," Barnett says. "Looks aren't important to me. I've come to realize that you can miss out on a lot by trying to find a beauty queen who has nothing going for her mentally. I'd rather be with someone who can stimulate our conversation, rather than simply having a centerpiece to walk around with."
O'Neil calls dating "a pain.... It's a problem. It's hectic. It's stressful," and says that dating values are so messed up nowadays that--it' he didn't like females so much--he'd just as soon avoid dating altogether. "I realize that the time you spend with a person should be quality;" he says. "Most women don't see it that way. They want to know what kind of jog you have and what kind of car you drive."
While men say figuring out women is a continuous process, Dating in the `90s can be easier by following a few simple guidelines:
* Avoid extremes (If she's too paranoid, too dramatic, too whiny or too demanding, stay away from her.)
* Avoid using the "L" word (Telling her too soon that you love her, opens up a can of worms that you might not be prepared to stomp out.)
* Give her the "Mama Test" (All men are mama's boys.)
* Don't overspend on the first few dates (Set a limit and stick to it.)
* Look for intellect, as well as beauty (As the saying goes: "Beauty is only skin deep.")
* If you have to, pick intellect over beauty (That's only if you have to choose.)
* Look for honesty (If you catch her in one fib, there are bound to be others.)
* Discard sexual stereotypes (The old rules don't apply anymore.) Safe sex (The old rules still apply.) Recognize dating patterns (Is your date leading you somewhere you've been before and don't care to revisit?)
* Test the waters for different forms of relationships. (Look for a date who wants the kind of relationship you want.)
* Play your cards right and protect yourself (If not, you could end up stuffed and mounted above some Sister's fireplace.)