Business Editors/High Tech Writers
RESEARCH TRIANGLE PARK, N.C.--(BUSINESS WIRE)--March 7, 2000
Writers add expertise and flair, extend AuctionRover.com's
online auction experience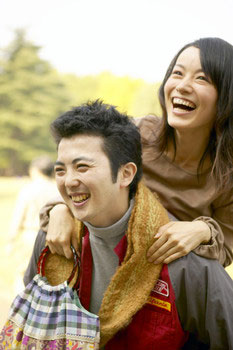 AuctionRover.com(TM) - the one-stop, feature rich resource for online auctions - today announced the expansion of its online offerings, which includes gathering the top writers on the Web to provide timely, expert content for online auction users.
The writers are responsible for authoring columns and features for AuctionRover's extensive variety of content, including both practical how-to articles and columns as well as entertaining reviews, features and trends stories. AuctionRover content has something for everyone - from the auction novice to the most experienced auction participant.
These additions to its content offering, coupled with AuctionRover's online community and its best-of-breed tools for online bidders and sellers, reinforces the company's position as the industry leader among online auction resource sites.
"AuctionRover is pleased to work with these respected Internet writers to deliver the best content dealing with online auctions on the Web," said Scot Wingo, CEO and co-founder of AuctionRover.com. "Everything an auction participant might want or need is available on our site. And, with the recent relaunch of our Web site and the addition of Bark!, our biweekly e-zine, we have even more great content to offer our users - content that comes from industry veterans."
AuctionRover's stable of leading freelance writers include:
-- Michael Miller - As the best-selling author of more than 30 books, including
The Complete Idiot's Guide to Online Auctions, Michael has written on topics
ranging from the Internet to vocabulary improvement. He has established a
reputation for practical advice, technical accuracy and empathy for the needs
of his readers. Michael writes AuctionRover's weekly Auction Answers column.
-- Bonnie Burton - Bonnie writes about dating dilemmas, online auction
addictions and Internet culture for various publications including MissCLick,
Wired, Yahoo! Internet Life and Excite@Home. She created and maintains
Grrl.com, an award-winning Web site. Bonnie Burton's Absurd Auctions is a
regular Bark! feature.
-- Karen Solomon - Karen is a freelance writer based in San Francisco. She has
written for publications including Business 2.0, Wired, The Industry Standard
and CNET.com. Karen writes about hot auction trends for AuctionRover.
-- Kevin Savetz - Kevin has written for Computer Shopper, Internet World, eBay
Magazine and others. He has authored multiple books and was America Online's
"Internet AnswerMan." Kevin regularly writes AuctionRover's Geek for Sale
column, featuring tech tips for the auction block.
-- Iyna Bort Caruso - Iyna is a New York-based freelance writer whose essays
and articles have appeared in more than two dozen publications. Her work has
appeared in numerous newspapers, magazines and Web sites, including Newsday,
The New York Times and Country Living. Iyna regularly contributes articles and
columns about collecting for AuctionRover.
-- Richard Seltzer -Richard is an independent speaker, writer and consultant
for organizations dealing with the Internet. He has written for Digital Design,
Electromechanical Design, Microelectronics Times and Minicomputer News. Richard
writes about advanced selling strategies for AuctionRover.
About AuctionRover.com
AuctionRover.com is the Internet's most comprehensive auction resource, meeting the unique needs of both bidders and sellers of online auction merchandise.
For bidders, AuctionRover.com's proprietary cross-auction search engine, RocketRover(TM), provides an extensive, categorized and searchable index of leading auction sites, including the first licensed search of auction giant eBay (NASDAQ: EBAY). For sellers, AuctionRover.com's comprehensive auction management service, AuctionManager(TM), provides an easy way to automate their selling on eBay, Amazon (NASDAQ: AMZN) and Yahoo! (NASDAQ: YHOO). And for all auction enthusiasts, AuctionRover.com includes entertaining, timely and informative articles, tips and feature stories.
About the company
Founded in July 1999, AuctionRover.com is the one-stop resource for all online auctioning needs. AuctionRover.com is headquartered in Research Triangle Park, N.C., with a west coast office in San Francisco. The company has received funding from Draper Atlantic - the east coast affiliate of Draper Fisher Jurvetson - internet.com Venture Fund I LLC, the venture capital arm of internet.com Corporation (NASDAQ: INTM). For more information, visit AuctionRover.com at http://www.auctionrover.com.