DULLES, Va.--(BUSINESS WIRE)--Aug. 25, 1998--
Company Kicks Off Campaign to "Sign Up Your School"
on the Internet with FamilyEducation Network
America Online Helps Parents and Teachers Around the Country to Get Their Schools "Connected" With Free Customized School Web Sites
Fostering Communication Between Parents and Educators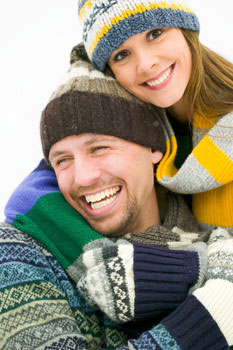 In an effort to raise awareness among parents and teachers about the availability of free customized Web sites to every school in the country, America Online today kicked off the "Sign Up Your School" campaign with the FamilyEducation Network.
The campaign, a key element of "Back to School@AOL," is designed to tap the potential of the Internet to play a more central role in education through improving local parent - teacher communication.
The AOL-FEN Sign Up Your School campaign begins today and runs through October 31, 1998. Parents or teachers who are interested in the Sign Up Your School program can get more information by going to AOL Keywords: FEN or Education, by going directly to FEN's Web site (http://familyeducation.com), or by calling FEN at 1-888-881-3472.
As schools sign up to establish their free Web sites, the school names (as well as the names of the parent supporters) will be entered into a drawing to win one of 150 free AOL accounts for a year. In addition, every school signing up with FEN during this back to school season will receive a video with important information about Internet safety for children.
Rated the "world's best parenting Web site" by Family PC magazine, the FamilyEducation Network has built a network of Web sites for schools throughout the country. These Web sites allow parents to communicate directly with their child's teacher through e-mail and chat enabling much more regular contact between the key figures in a child's education as well as providing valuable information for parents like school event listings, activities and PTA meeting notes.
"We know that parental involvement is the biggest factor in the academic success of a child," said Steve Case, Chairman and CEO of America Online Inc. "We want to move parent-teacher communications into the 21st century by enabling an easy and convenient dialogue over the Internet instead of through the more traditional routes of notes pinned to coats or tucked in backpacks. Today we invite every school district in the nation to take advantage of this free resource and get connected."
"Sign Up Your School is a unique partnership between FamilyEducation Network and America Online," said Jonathan Carson, President and Co-Founder of FEN. "We are striving to foster increased parent/school community through the use of the Web. This campaign is founded on the premise that communication between parents and schools can be greatly enhanced by harnessing the power of the Internet."
America Online entered into a partnership with the FamilyEducation Network in April 1998. In addition to carrying the award-winning content and educational resources of the FamilyEducation Network on AOL's Families and Research & Learn channels, each school participating in the FamilyEducation Network will be assigned an AOL Keyword to allow AOL users to navigate directly to a specific school's site.
Participating schools in the FEN network will also take advantage of AOL's Instant Messaging technology which enables real-time private communication between Internet users - a resource that is well-suited to communications between parents and teachers.
In just over 12 months, 335 school districts - representing a total of 2,855 schools - have signed onto the FamilyEducation Network's initiative. FEN has built a unique public/private alliance with the leading grass roots education organizations including the American Association of School Administrators (AASA), the National PTA, and the National School Boards Association (NSBA).
Through private sector partners like AT&T Learning Network, Fleet Financial Group and Scott Foresman-Addison Wesley, the company provides its program at no cost to school districts.
Back To School@AOL Launches
In launching Back To School@AOL (Keyword: Back To School), America Online has created the world's largest online resource for parents and kids going back to school. Back To School@AOL is one the most popular programming sites on America Online, offering homework help, advice for parents, college preparation resources, Fall fashion tips, and continuing education information.
The Back To School area also offers members access to the content and educational resources of the FamilyEducation Network.
"More than 43% of the more than 12.5 million households in the AOL community have children ages 6-17, so back to school is a busy time for many of our members," Barry Schuler, President, AOL Interactive Services. "Many of these members rely on AOL's Back to School area - for example our AOL homework helpers answer more than 1 million questions per week - because we provide the easiest-to-use and most comprehensive educational resource and community in cyberspace.
"In addition, our partnership with FEN facilitates communication between parents and teachers, enabling an open dialogue that allows parents to take a more proactive role in their child's education," added Schuler.
Back to School@AOL
Back To School@AOL is divided into five categories: Homework Help, Parents' Guide, College Preparation, Back To School Shopping and Continuing Education. Specifically:
-- Homework Help features Ask A Teacher, where kids can e-mail
teachers questions regarding their homework. AOL Homework helpers
provide more than a million individualized responses to homework
questions each week. Parents and kids also have access to Compton
and Columbia Concise Encyclopedias, an online research library,
dictionaries and a thesaurus.
-- Parents' Guide offers advice from the FamilyEducation Network on
how to prepare your kids for the school year, parental
involvement in children's school experience, school safety and
children's learning styles. FEN also sponsors the "Electric
Library@AOL" and "Hometown Hero" sweepstakes. If users sign-up
for a trial membership to Electric Library, the Internet's
premiere online resource library, they are eligible to win $3,000
or one of 50 annual Electronic Library subscriptions. Parents and
children can also be a "Hometown Hero" by entering a sweepstakes
to win $10,000 worth of computer equipment and $2,500 computer
for their home.
-- College Preparation & Applications provides access to Peterson's
Guide to Colleges so parents and teens can determine what college
is best for them here and abroad. There are also SAT tips,
practice tests and registration and test dates. Scholarship and
grant information is also available and users can even apply to
more than 1,000 colleges online.
-- Back To School Shopping offers an easy way for AOL members to
purchase the essentials for the back to school season including,
sporting goods & active wear, apparel & accessories, books, music
& videos and electronic & computer goods.
-- Continuing Education provides valuable information to adults who
are considering going back to school. Adults can register for
credit or non-credit courses online and take free computing
tutorials. Peterson's Guide to Graduate Schools is also
available, as well as financial aid and entrance exam
information.
Other well-known AOL partners, including Teen People, Blackberry Creek, Nickelodeon and MaMaMedia, contribute a variety of educational content and activities for parents and kids of all ages including:
-- "School Style Gallery," "Ask Stylegrrl" and "Sari's
Back-To-School Advice" are all part of Teen People Online's area
devoted entirely to Back to School. "School Style Gallery"
displays teens across the country in their ideal back to school
wardrobes based on online surveys. "Ask Stylegrrl" is an online
fashion guru who answers fashion questions and solves crises.
Plus, "Sari's Back-To-School Advice" counsels teens on dating and
relationships.
-- Blackberry Creek offers kids an opportunity to share their school
experiences by submitting poetry and short stories on back to
school topics like "what if there were no school," "best friends"
and "my teacher's the best." Kids can also send in artwork
depicting their new friends and teachers at school. Today's Topic
message board provides further opportunities to express opinions
about going to a new school, home schooling, friends in class and
school fashion.